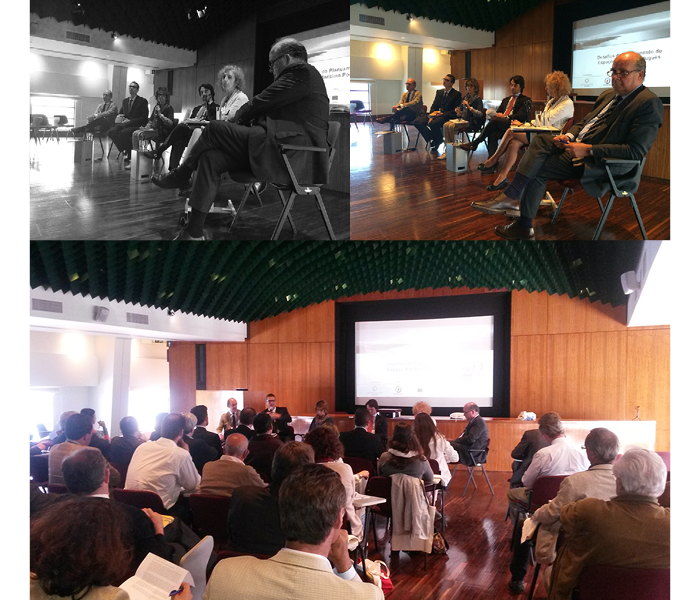 Sofia Galvão Advogados organised an event on May 22 under the theme "The Challenges of Maritime Spatial Planning in Portugal" at Gare Marítima da Rocha do Conde de Óbidos, Terminal de Cruzeiros, Port of Lisbon.
Held as part of "European Maritime Day", sponsored by the European Commission, the backdrop of the event was the Law on Maritime Spatial Planning (Law 17/2014, of April 10), which is currently in effect.
A debate, open to audience participation, was held, featuring a panel of invited speakers, including Margarida Almodôvar (Deputy Director General of Maritime Policy), Rui Guerra da Fonseca (Professor at the Law School, University of Lisbon), Fernando Gonçalves (Secretary General of Associação Portuguesa de Aquacultores), Gonçalo Magalhães Collaço (Jornal da Economia do Mar) and Sofia Galvão. It was introduced and concluded by the Secretary of State of the Sea, Manuel Pinto de Abreu.